Titicaca Lake and Sun Island Tour,
2 days - 1 night

Versión acelerada para celular
Precios & Reserva
Reseñas
Ubicación
Itinerario
Titicaca Lake and Sun Island Tour,
2 days - 1 night
Comentarios recientes de este tour
4.5
, Montenegro
2019-02-28 16:34:18
---
, Montenegro
2019-02-28 16:05:03
---
Agrega una reseña:
Ubicación
The tour will take a place at Titicaca Lake mainly. The Titicaca Lake is the highest commercially navigable lake in the world located at Copacabana city shore in Bolivia and Peru border at 3811 m.a.s.l.
Itinerario:
Day 1
Enjoy two days full of natural wonders at Titicaca Lake and its surroundings. We will pick you up at your hotel early in the morning to start our travel by the high Plateau, and then we will have the opportunity to enjoy panoramic views of minor and mayor lakes along our trip.
In our way towards Titicaca Lake we will cross by the Tiquina Strait, once we arrive to Copacabana town we'll visit The Copacabana Sanctuary Church Home of the Asuncion Virgin, considered one of the most important religious and pilgrimage centers in Bolivia.
You can spend the rest of the day sightseeing around Copacabana's town, buying some handicrafts or climbing a significant mountain in town where the Jesus Viacrusis is represented.
Overnight to be spent at Las Olas Hostal or its similar in Copacabana town.
Day 2
Breakfast
Travel to the Sun Island to visit the well known archaeological sites of the south part of the Sun Island: Pilcocaina, La Escalinata del Inca and La Fuente de las 3 aguas
Return to Copacabana town and return to La Paz city
El tour incluye:
English or Spanish speaking Tourist Guide
Private Tourist Transportation
Shared Tourist Boat Transportation
Accommodation at Las Olas Hostal or similar in Copacabana town
Typical lunch at Sahuinia
Hot drink at Lake Titicaca's viewpoints
Entrance Tickets to archaeological sites
Lugares turísticos cercanos: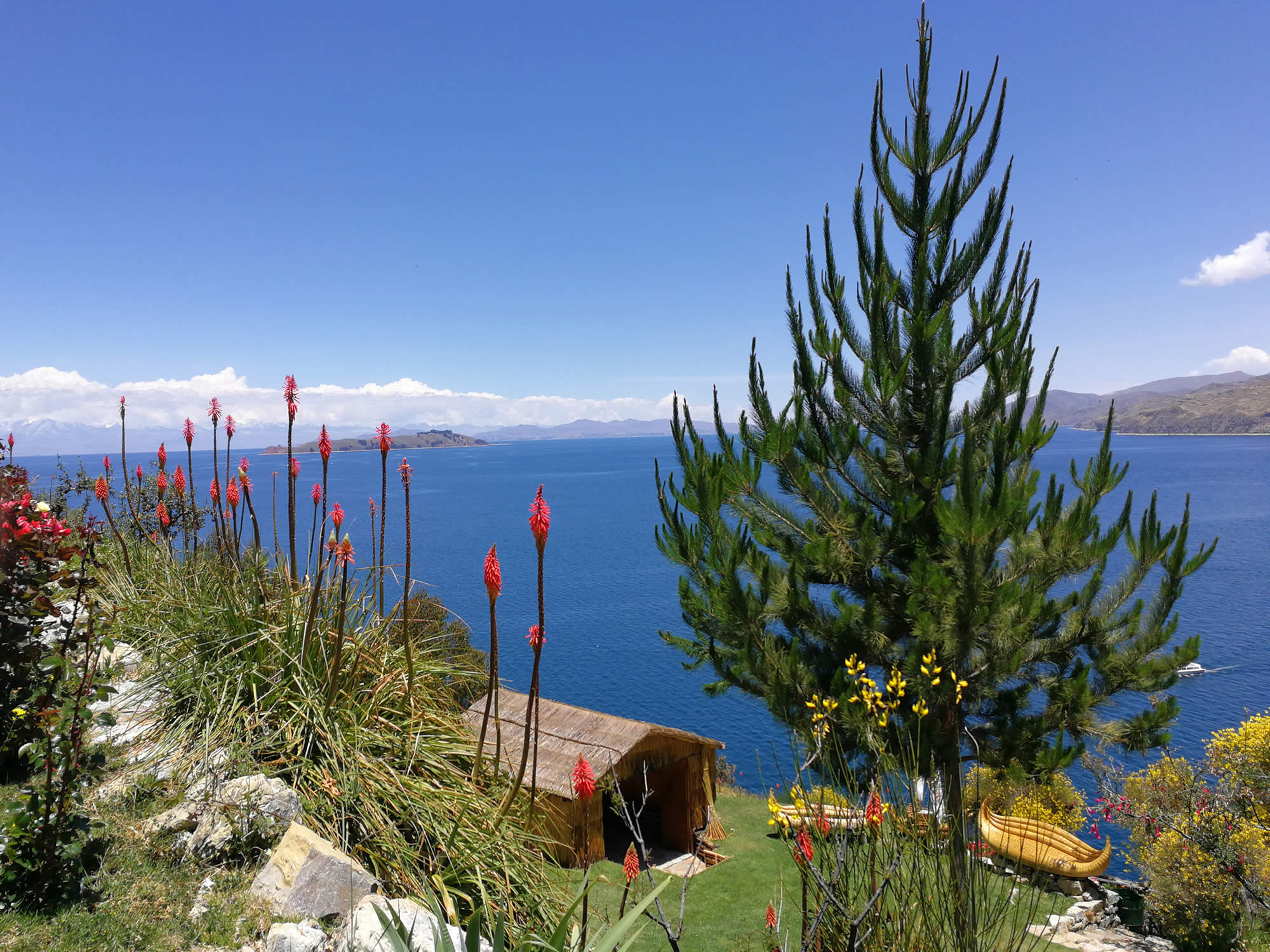 ---
---
---